SC sets up task force to streamline oxygen allocation
The Supreme Court has set up a 12-member National Task Force, comprised of health experts from around the country, to provide guidance and leadership for an overhaul of the oxygen allocation system and supply of essential drugs and equipment. The committee is expected to "to facilitate a public health response to the pandemic based on scientific and specialised domain knowledge."
Earlier, the Supreme Court stayed the contempt notice by Delhi HC to the central government on the issue of supply of oxygen. The apex court made it clear that such action will not bring oxygen and the focus should be on problem-solving as the country is facing a severe humanitarian crisis.
SC had asked the government to share a plan on how it aims to meet the national capital's demand of 700 MT by oxygen. The centre spoke of the need for an audit to assess the need for oxygen requirement. The court agreed to the same and asked for the name of experts who could be a part of this committee. "We need to do this scientifically," the Court had said.
(i) Dr Bhabatosh Biswas, Former Vice Chancellor, West Bengal University of Health Sciences, Kolkata;
(ii) Dr Devender Singh Rana, Chairperson, Board of Management, Sir Ganga Ram Hospital, Delhi;
(iii) Dr Devi Prasad Shetty, Chairperson and Executive Director, Narayana Healthcare, Bengaluru;
(iv) Dr Gagandeep Kang, Professor, Christian Medical College, Vellore, Tamil Nadu;
(v) Dr JV Peter, Director, Christian Medical College, Vellore, Tamil Nadu;
(vi) Dr Naresh Trehan, Chairperson and Managing Director, Medanta Hospital and Heart Institute, Gurugram;
(vii) Dr Rahul Pandit, Director, Critical Care Medicine and ICU, Fortis Hospital, Mulund (Mumbai, Maharashtra) and Kalyan (Maharashtra);
(viii) Dr Saumitra Rawat, Chairman & Head, Department of Surgical Gastroenterology and Liver Transplant, Sir Ganga Ram Hospital, Delhi; 5 "Task Force"
(ix) Dr Shiv Kumar Sarin, Senior Professor and Head of Department of Hepatology, Director, Institute of Liver and Biliary Science (ILBS), Delhi;
(x) Dr Zarir F Udwadia, Consultant Chest Physician, Hinduja Hospital, Breach Candy Hospital and Parsee General Hospital, Mumbai;
(xi) Secretary, Ministry of Health and Family Welfare, Government of India (ex officio member); and
(xii) The Convenor of the National Task Force, who shall also be a member, will be the Cabinet Secretary to the Union government. The Cabinet Secretary may nominate an officer not below the rank of Additional Secretary to deputise, when necessary.
Source: The Indian Express | Bar and Bench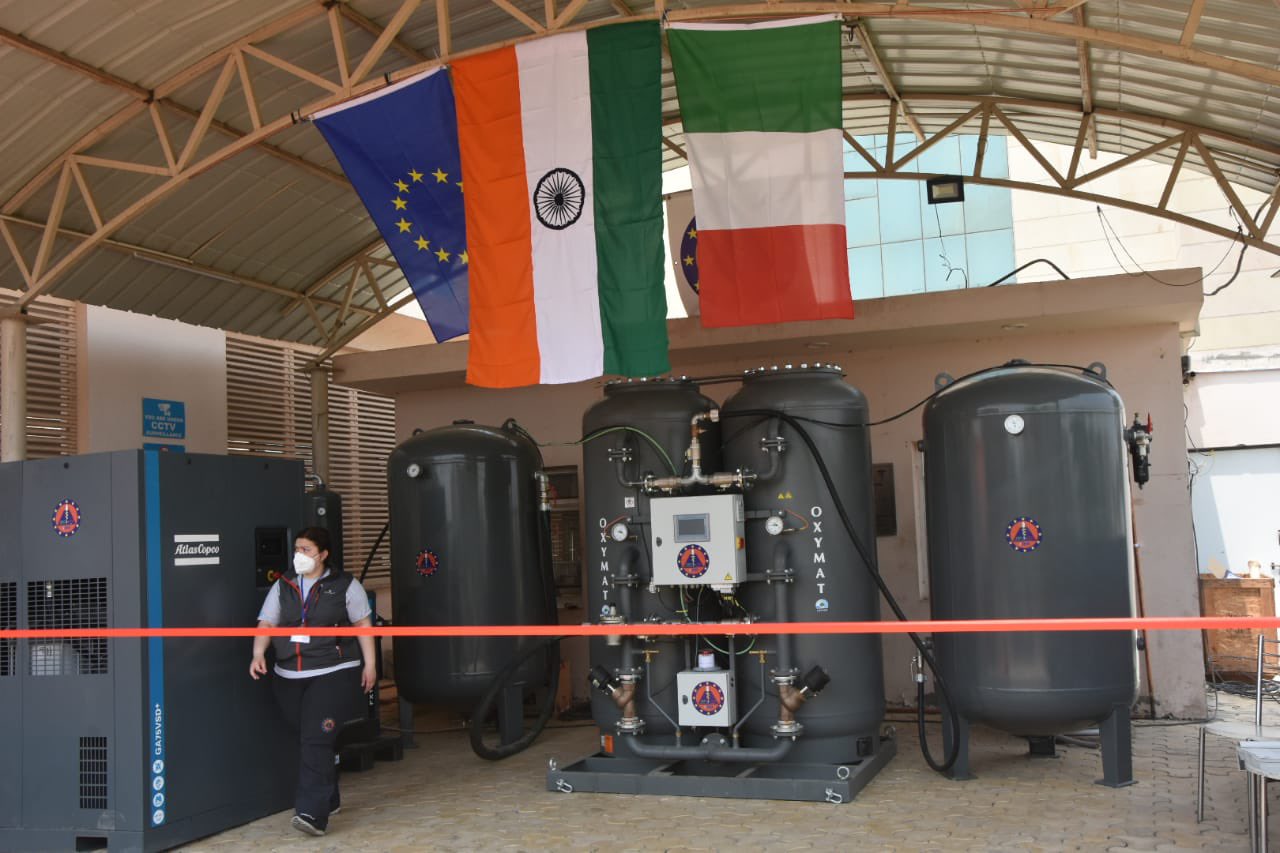 Gurugram : Take strict action against those repeating RT-PCR test
The district health department has issued an order stating that no private hospital or lab should repeat the RT-PCR test for an individual after he/she tests positive either by RAT or RT-PCR test. Strict action should be taken against those violating the rule. The health authority is looking to optimally utilize the resources for RT-PCR testing in the district and reduce the unnecessary burden on testing labs. The district has been testing 15000 samples daily.
Source: The Times of India
---
Read more: Understanding India's oxygen crisis
---
Vaccination SOPs for those without identity cards
In a move to bolster India's vaccination drive, the centre has issued SOPs for vaccinating beggars, inmates and other vulnerable groups having no identity cards. The SOP talks about constituting district task forces that will oversee the identification of such groups and facilitate their registration on the CoWIN system. The plan further says that since CoWIN is identity document-based, one person with an identity card will be registered who will be the point person for others in the group for vaccination. The plan has identified people living in age-old homes, mental health institutions, beggars, rehabilitation camps etc. Vaccination for these groups will only take place in a government facility and in the presence of a person having valid documentation.
Source: Hindustan Times
GHMC takes up fever survey, 1487 households show fever related symptoms
Greater Hyderabad Municipal Corporation, with the help of 641 teams, has undertaken a fever survey in 40,000 households within the corporation limits. Out of this, a total of 1487 households were reported to have fever-related symptoms. The teams were instructed to carry out a door-to-door drive. Each team consisted of an Auxiliary Nurse Midwife, ASHA worker and a GHMC entomology worker. These teams checked the temperature using a thermal scanner. The teams also ended up distributing COVID-19 kits for those suffering from fever. Anti-larva chemicals were also sprayed in areas reporting high fever incidents.
Source: The Times of India
---
Read more: COVID Advisory: Ensuring children are cared for, in our absence
---
ICMR issues new testing guidelines
In a bid to reduce the load on testing laboratories, ICMR has issued new testing guidelines. The Council has recommended no repeat RT-PCR tests if an individual has tested positive by RAT or RT-PCR test once, completed ten days of isolation period with no fever during the last three days, or at the time of hospital discharge. Healthy individuals should also not need an RT-PCR result for travelling interstate.
In the last few days, several staff members at testing labs have tested positive, increasing the burden on these facilities. At some places, RT-PCR reports are taking more than 72 hours to process and reach an individual.
Source: Hindustan Times
Wedding ban in Rajasthan, lockdown from May 10th
In the wake of the brutal second wave of the pandemic, the Rajasthan government has decided to impose complete lockdown from 10th May to 24th May. There will be a complete ban on all activities except for the movement of essential services. Thus Rajasthan joins states like Karnataka, Tamil Nadu, and Odisha who have also announced a complete lockdown to break the chain of transmission.
The advance booking amount to wedding houses, gardens or bands shall be returned or adjusted later, noted the Rajasthan government order. Weddings in court or at home with a minimum presence of 11 persons have been allowed by the government. The wedding organizer will have to submit an undertaking and other details in the government portal.
Source: Livemint | DNA
[Compiled by Rishabh Shrivastava]
Also read: