95% seropositivity even after vaccines, reveals new study
As per a new pan India level study, 515 healthcare workers showed 95% seropositivity after taking two doses of Covishield or Covaxin, indicating that both vaccines are effective and safe. The study also said formation of antibodies are high even after the first dose.
Done in 22 cities across 13 states, the study found that 95% sero prevalence was triggered after 21 to 36 days of the second dose. It covered 305 male and 210 female participants out of which 425 were administered two doses of Covishield and 90 received Covaxin. The study further highlighted that seropositivity was 98% among those who got Covishield and 80% among Covaxin recipients. It also emphasised that the objective of the study was not to comment on efficacy of either vaccine but only to determine seroprevalence.
In another development, ICMR has decided to initiate a pan India seroprevalence study in June, which will include youngsters above six years. Earlier, the minimum age limit was 10. The last sero survey was conducted between December 17th and January 8th. As per that survey, 21.4% of the 18-plus population covered showed presence of antibodies, while among the 10-18 age group it was 25.3%. Sero prevalence amongst healthcare workers was put at 25.7%.
Source: The Times of India | The Indian Express  
---
Read more: Digital divide worsening vaccine hesitancy
---
Madras High Court issues landmark ruling on LGBTQIA+ rights
In a rare incident, Justice Anand Venkatesh held a discussion with psychologists and LGBTQIA+ members before delivering a landmark verdict concerning welfare of LGBTQIA+ community. In the case of S Sushma v. Commissioner of Police, the court has ordered the state to create a safe environment for members of community and ensure that they are not harassed by the police.
One key highlight of the order is the court asking the Union government to ensure a complete ban on any kind of medical intervention to cure or change the sexual orientation of an individual. The case had been filed by a Lesbian couple who were being harassed and tortured by police.
The court also directed the union government to publish the list of NGO's that LGBTQIA+ members can approach in an emergency. The court also instructed the government to carry out extensive sensitization programs for police, judicial authorities, educational institutes, government offices, health institutions and parents.
Source: The News Minute
GST rate cuts on COVID medicines, medical equipment
The GST council meeting on June 12th decided to slash tax rates in line with the recommendations of the Group of Ministers it had set up to examine the issue. The rate cut covers a range of medicines, like Amphotericin B used to treat black fungus disease and Tocilizumab injections used in COVID treatment. Both will now have zero GST, while the rate for Remdesvir and anticoagulants like Heparin has been cut to 5 per cent from the earlier 12 per cent.
There is, however, no change in the GST rate of 5 per cent for vaccines, which now the Centre will procure entirely and distribute to the states.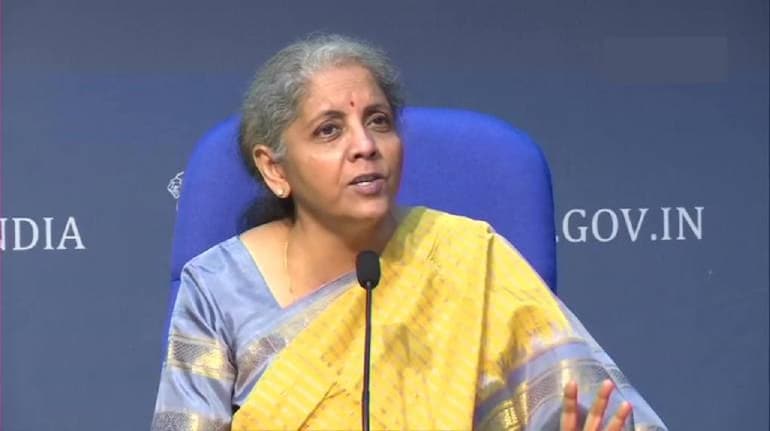 Rates have been set at a uniform 5% for other medical equipment that was much in demand only a few weeks back. Like oxygen concentrators, medical grade oxygen, ventilators, ventilator masks/canula/helment, BIPAP machines, COVID testing kits, pulse oximeters including personal imports, hand sanitizers and thermometers, to name a few.
GST rate for ambulance is down to 12% from the existing 28%.
These new rates, applicable immediately, will be valid only till September 30th. The rate cuts have mostly been welcomed by all stakeholders. 
Source: The Indian Express
CBSE sets deadline for practical evaluation and internals
Post cancellation of class 12 board exams, the CBSE panel has been brainstorming on alternative evaluation methods. As a result, in its recent notification, CBSE has directed all schools to complete all pending internal and practical assessments for class 12 through online mode and submit the marks by June 28. For internals, the subject teacher will test the students whereas practical evaluation will be done by external examiners. CBSE has set up a 12-member panel to decide on evaluation criteria.
Soure: The Hindu
---
Read more: When school board exam cancellations would cease to matter
---
Co-WIN to check BOTs and automated slot bookings
Co-WIN has decided to block users doing more than 1000 searches for the slots or those generating more than 50 OTPs in 24 hours. Such users will be blocked for 24 hours. This is being done to check BOTs and scripts for automated slot booking. The development team also informed that there is an option to check slots without logging in, but users continue to search 20 or more times within a short time. The move is also to ensure that manual slot booking process does not have to compete with auto-BOT users.
Source: The Times of India
Security heightened at Delhi border points
Delhi police has increased the presence of forces at various border points of the national capital. Police authorities claim they have intelligence inputs that more than 50,000 farmers will be reaching the capital to join the six-month long farmers' protests against the new farm laws at the Singhu, Tikri and Ghazipur borders. Senior police officials visited border points and reviewed security checks and emphasised that strict action will be taken against those violating the law.
Source: The Indian Express
Centre to engage in renegotiation of prices of vaccines
As the Centre reverts to the old vaccine procurement policy, it is mulling renegotiation of prices of vaccines with SII and Bharat Biotech. At present, the charges are Rs 150 per dose. When the vaccine drive started in January, the Centre had procured 11 million doses of Covishield at Rs 200 each and 5.5 million doses of Covaxin at Rs 206, excluding taxes. Later, the prices were negotiated at Rs 150.
In April, both manufacturers of both vaccines were permitted to fix their own prices following a decentralised vaccine procurement process. SII and Bharat Biotech charged state governments Rs 400 and Rs 600 and private healthcare facilities Rs 600 and Rs 1200. This was met with heavy criticism post which the prices were capped at Rs 300 per dose for Covishield and Rs 400 per dose for Covaxin. The Supreme Court too had questioned the Centre's the vaccine pricing policy.  
The Centre recently decided that it will procure 75% of all vaccines and distribute to states and 25% will be open for private hospitals. The government has also announced free vaccination for all above 18. This will cost an additional Rs 15000 crore to the budget allocation of Rs 35,000 crore.
Source: The Indian Express
Also read
Compiled by Rishabh Shrivastava