Citizen Matters serves as a knowledge exchange with insightful reports on critical urban issues, ideas and solutions for cities, diving deep into issues which affect our quality of life, including water, commute, public safety, air quality, governance, education, environment, local economy and more.
We bring together civic media, data and diverse voices to help citizens build sustainable, equitable and liveable cities.
Citizen Matters was founded by Subramaniam Vincent and Meera K in 2008.
Our work is supported by Oorvani Foundation, a non-profit trust that works on open knowledge platforms for civic engagement and community revitalisation. Oorvani Foundation also supports Open City, an urban data platform that enables data driven decision making.
Leadership team at Oorvani Foundation.
Why this initiative?
India has 10 cities with 3 million+ population and 50+ cities with a million+ population. Our cities are marked by poor quality of governance, environment, civic provisions and lack of equitable access to resources. Bad public infrastructure and service delivery, be it transport, water supply, roads, or schooling has ensured the everyday life of citizens is painful.
These urban challenges need collective action to fix them. Action has to be based on a deep understanding of issues and root causes, and changemaking. Citizen Matters provides the information, the understanding and the tools for citizens to become changemakers.
Awards
2015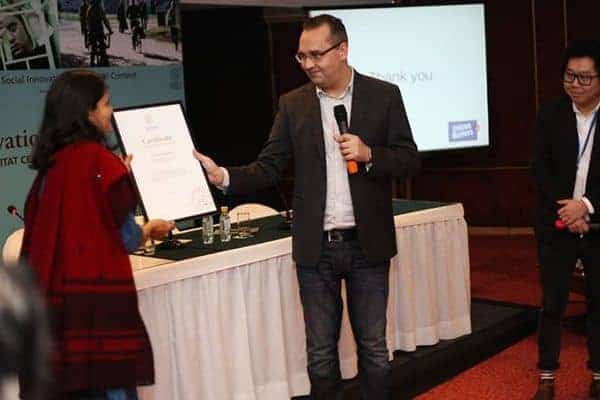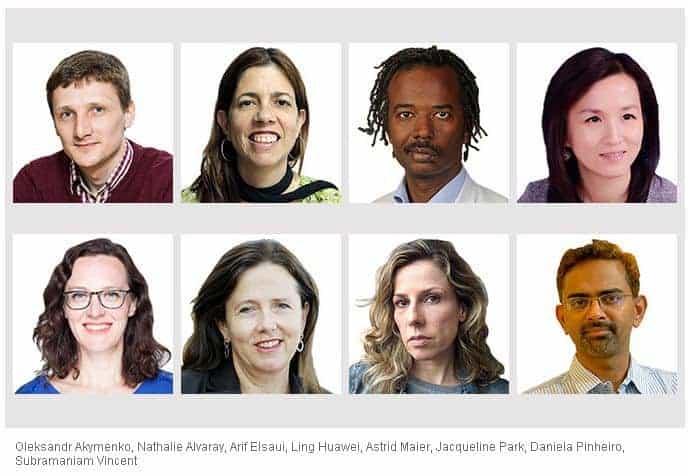 2014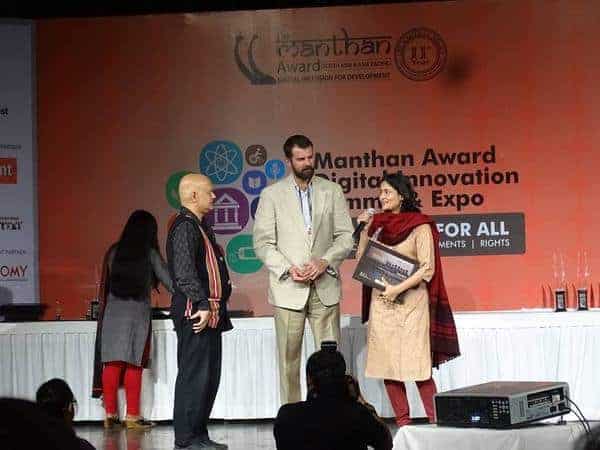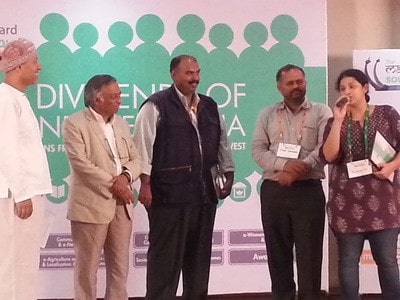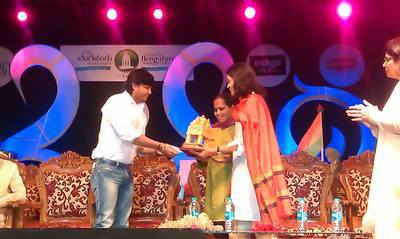 2013
2012
2010
Citizen Matters was a finalist for Namma Bengaluru Awards, 2010.
2009
2007
The idea of Citizen Matters was shortlisted by the Knight News Challenge, USA in 2007 for innovative digital ideas in community news. Citizen Matters was beta-launched in 2008.
Recognition
The idea of Citizen Matters was shortlisted by the Knight News Challenge, USA in 2007 for innovative digital ideas in community news. Citizen Matters was beta-launched in 2008.
Citizen Matters: A successful model for a citizen journalism news site – International Journalists' Network, March 2015
Citizen Matters: A local news outlet for Bengaluru – Mint, January 2015
Mint features Citizen Matters in its write-up about the Manthan Awards: Digital innovators honoured at Manthan, December 2014
Citizen Matters described as Bangalore's watchdog e-magazine by the Washington Post, April 2013
The BBC covers Citizen Matters. Journalist Jamillah Knowles also blogs and features Citizen Matters in a radio show.
"Based in Bangalore [Citizen Matters] is well integrated mix of traditional Journalism and citizen Reporting" – Jamillah Knowles BBC U.K, August 2009
"Apart from the impact of individual stories themselves, though, Citizen Matters has also pioneered in India a model community journalism that may see as the inevitable future" – Mint, National business daily, November 2008