Citizen Matters serves as a knowledge exchange with insightful reports on critical urban issues, ideas and solutions for cities, diving deep into issues which affect our quality of life, including water, commute, public safety, air quality, governance, education, environment, local economy and more.
We bring together civic media, data and diverse voices to help citizens build sustainable, equitable and liveable cities.
Citizen Matters was founded by Subramaniam Vincent and Meera K in 2008.
Our work is supported by Oorvani Foundation, a non-profit trust that works on open knowledge platforms for civic engagement and community revitalisation. Oorvani Foundation also supports Open City, an urban data platform that enables data driven decision making.
Leadership team at Oorvani Foundation.
Why this initiative?
India has 10 cities with 3 million+ population and 50+ cities with a million+ population. Our cities are marked by poor quality of governance, environment, civic provisions and lack of equitable access to resources. Bad public infrastructure and service delivery, be it transport, water supply, roads, or schooling has ensured the everyday life of citizens is painful.
These urban challenges need collective action to fix them. Action has to be based on a deep understanding of issues and root causes, and changemaking. Citizen Matters provides the information, the understanding and the tools for citizens to become changemakers.
Team
Satarupa is Managing Editor at Citizen Matters. She has over 20 years of editorial and content experience across a variety of genres and formats. Apart from overall editorial oversight and participation in key editorial policy-making at Citizen Matters, she ideates, edits and occasionally writes stories for the National edition of the magazine. She is also presently the editor of the Chennai chapter. She holds a Masters degree in Economics from Calcutta University and keenly follows social and development initiatives across cities in India.
Outside of work, Satarupa loves good old classical fiction and dabbling in culinary experiments.
T R Gopalakrishnan (TRG/Gopal) is the former Editor-In-Charge of The Week, the country's leading English weekly newsmagazine, based in Cochin. During his 35-year stint at The Week, 29 of them as its editor, the magazine reached its highest ever circulation as per ABC. As the editor, he had overall responsibility for content selection and presentation, managing an all India editorial team of 90+ journalists. Prior to this, he worked at the Motherland, followed by stints at India Today and Hindustan Times.
In his spare time, TRG likes to read and travel.
Prachi Pinglay, the Consulting Editor for Citizen Matters Mumbai, is an independent journalist and a teacher based in Bengaluru, India.
Previously based in Mumbai, she has reported political, social and cultural stories for publications such as Outlook, BBC News and The Hindu, from Maharashtra, Goa and Gujarat. Agrarian crisis, women's rights, environmental issues and culture have been a recurring theme in her writing. She has contributed to Mongabay India, Mint Lounge and BBC World Service, under the byline Prachi Pinglay-Plumber. Trained in radio, she occasionally dabbles in teaching radio in journalism schools, community radio projects and podcasting.
She has a masters from the University of Westminster and a PG diploma from the Asian College of Journalism. She completed her graduation in English Literature from St. Xavier's college, Mumbai.
Her current hobbies include talking incessantly about her naughty son, enjoying the magnificent trees of Bengaluru and trying to watch films in an actual offline movie theatre.
Rishabh Shrivastava, he is a lawyer and writer with more than six years of experience in media and policy communications.
He works on issues of climate change, public health and social justice.
He has delivered public engagement projects with the Government of India, state governments of Uttarakhand, Madhya Pradesh and Chhattisgarh, international development agencies, private corporates and civil society organisations.
Rishabh has been writing for Citizen Matters since 2018. Storytelling, policy research, documentation, content management, events & outreach, science communication and information dissemination/education campaigns are some of his core strengths.
Rishabh is keen follower of game of cricket and cars. He likes doing road trips, writing stories and poetry and clicking photos.
Aruna Natarajan is an Associate Editor at Citizen Matters Chennai. She lives in Chennai and writes and edits stories about urban systems and policies. Aruna has an undergraduate degree in Economics from Stella Maris College and a Post Graduate Diploma in Journalism from the Asian College of Journalism.
Before moving to civic journalism, she enjoyed stints at a think-tank, Transparent Chennai, and an NGO, Slum Soccer. She is interested in politics, policy and sports. She enjoys reading and watching movies and cheering on Chelsea FC from afar.
Sravasti Datta, the Consulting Editor for Citizen Matters Bengaluru, has over a decade's experience in journalism. She has written articles across topics, including civic issues, art and culture, human interest, education, the environment, and more.
She has a Master's degree in History from Calcutta University and specialised in broadcast journalism from Asian College of Journalism, Chennai.
Her interests include reading, writing, theatre, and learning more about nature and wildlife.
Shobana Radhakrishnan is a Senior Reporter at Citizen Matters. Prior to this, she worked with The New Indian Express as a Reporter in Madurai. Shobana holds a Bachelors in English Literature and a Masters in Mass Communication and Journalism from Pondicherry Central University.
She is interested in writing on humans with a multidisciplinary approach towards understanding their roots and culture. At times of repose, one could find her away from the digital world.
Padmaja Jayaraman is a Reporter at Citizen Matters. She has worked as a freelance journalist previously. She is also a rank holder in MA Journalism and Mass Communication, specialising in magazine production, from Kristu Jayanti College, Bengaluru.

With a background in chemistry and physics in her undergraduate studies, Padmaja keenly tracks environmental and scientific developments in Chennai, among other things.
During her leisure, she reads books and makes memes.
Geetha Ganesh Karthik is the Community Anchor for Citizen Matters Chennai. Previously, she was a Staff Reporter with News Today, covering health, education, and civic beats.
She holds an MA Mass Communication and Journalism from Madurai Kamaraj University, PG Diploma in Journalism from Bharatiya Vidya Bhavan Chennai, and B.Com in MOP Vaishnava College.
Currently, she is the Secretary of the AGS Colony Residents' Welfare Association, Velachery West.
She has received an award from the Greater Chennai Corporation for People's Movement for Clean Cities.
Apart from being passionate about solid waste management, she dons the roles of a civic activist, an animal lover and an avid gardener.
Sandhya is a Community Anchor at Citizen Matters with a keen interest in public policy with a degree in Arts and graduate certificates in Interior Design and Public Policy.
She is a former Joint Secretary and Governing Council Member of the Bangalore Apartment Federation and a current member of the Koramangala Warriors Group. Mostly known as Éclair's mum. Occasionally tweets at @SandhyaTBhat

Awards
2015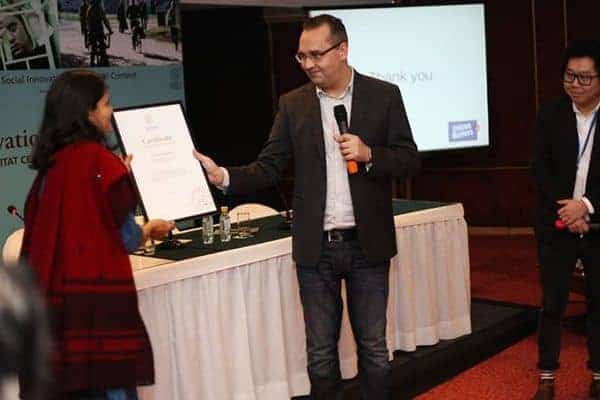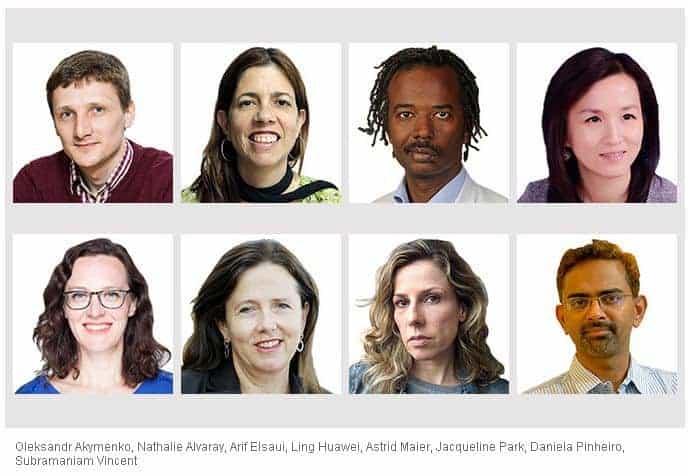 2014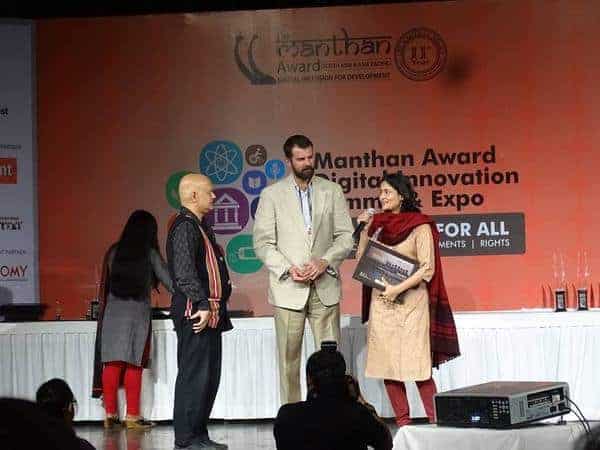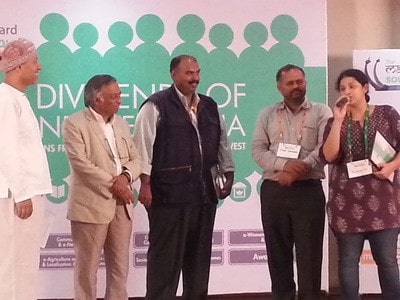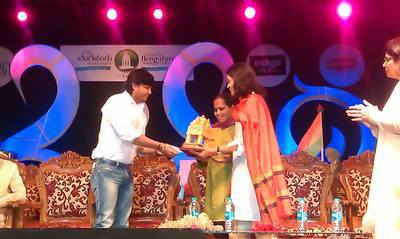 2013
2012
2010
Citizen Matters was a finalist for Namma Bengaluru Awards, 2010.
2009
2007
The idea of Citizen Matters was shortlisted by the Knight News Challenge, USA in 2007 for innovative digital ideas in community news. Citizen Matters was beta-launched in 2008.
Recognition
The idea of Citizen Matters was shortlisted by the Knight News Challenge, USA in 2007 for innovative digital ideas in community news. Citizen Matters was beta-launched in 2008.
Citizen Matters: A successful model for a citizen journalism news site – International Journalists' Network, March 2015
Citizen Matters: A local news outlet for Bengaluru – Mint, January 2015
Mint features Citizen Matters in its write-up about the Manthan Awards: Digital innovators honoured at Manthan, December 2014
Citizen Matters described as Bangalore's watchdog e-magazine by the Washington Post, April 2013
The BBC covers Citizen Matters. Journalist Jamillah Knowles also blogs and features Citizen Matters in a radio show.
"Based in Bangalore [Citizen Matters] is well integrated mix of traditional Journalism and citizen Reporting" – Jamillah Knowles BBC U.K, August 2009
"Apart from the impact of individual stories themselves, though, Citizen Matters has also pioneered in India a model community journalism that may see as the inevitable future" – Mint, National business daily, November 2008